Postponed due to Internet connectivity issues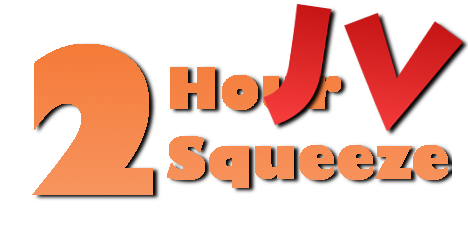 Front End ($7 – $13 dime sale goes up $0.03 every 3 sales):

2 Hour Squeeze Report
1 HTML Squeeze page template
1 WordPress Squeeze page template
1 Sample Squeeze Report
75% Commission

5 Day Workshop OTO ($47 – $53 dime sale goes up $0.9 every 2 sales):

Day 1: Picking a topic and do research for your squeeze report
Day 2: Writing your squeeze report
Day 3: Setting up your squeeze page
Day 4: Setting up a funnel for your squeeze page
Day 5: Driving traffic (paid and/or free)
50% Commission

Downsell on OTO ($17 – $23 dime sale goes up $0.7 every 3 sales):

5 WordPress Squeeze page templates
Video version of 2 hour squeeze course
Squeeze funnel setup guide
Gimp cover creation video guide
25% Commission
FAQ:
I'm dying to know who does your fantastic graphics?
Oh, you're making me blush. You won't believe it but I did that myself. As long as it's text with a drop-shadow and a slight gradient I'm your guy. Hit me up for my rates

Can I get my bonus on the sales page?
Sign up, and hit me up at the reply address and we'll talk. Chances are I'll be more than happy to put your bonus in there. If we agree on adding your bonus to the sales page I'll bump your commission by an additional 25% (to 75% and 50% respectively).
Are you half as cool as you sound?
That's a tough one. I'll have to go with way cooler. Depending on how cool you think I sound.